Today, 20TH Of Agost we were visiting the municipality of Comillas, is a fascinating and almost essential place to visit.
The village rest on a broken coastline, bathed by the Bay of Biscay, were cliffs, secluded caves and marvelously bean beaches.
Comillas is, one of the most interesting and best know villages in Cantabria. It contains a majestic collection of some of Spain`s most outstanding architecture, all surrounded by an extraordinary natural landscape.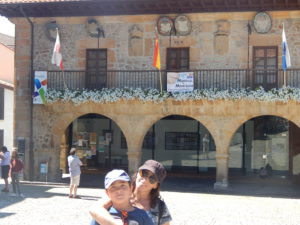 Comillas present a fine display of the growth of Spanish architecture at end of the nineteenth century.
This work was accomplished thanks to the generosity of the Marquises of Comillas, and was carried out by a group of Catalan artist, Cáscante y Colon, Doménech y Montaner y Gaudí who designed the most important buildings.
In Comillas we found the Seventy-three Regional Drag Championship, Cattle show and craft market of cows and oxen.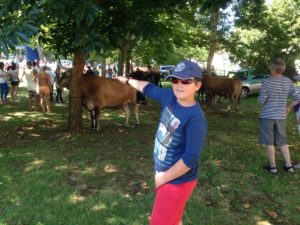 This cows are Tundaca cows, Tundaca is a species of Cantabria.
Comillas offers the visitor an excellent tour through a range of modernistic architecture   of wich the most outstading pices is: The Capricho de Gaudi; "Trencadits".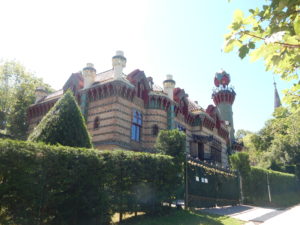 Trencadits is a type of mosaic used in catalan modernism, created from broken tile shards.
The catalan architects Antonio Gaudí and Josep María Jujol used trencadits in many proyects, among wich Barcelona´s Parc Güel (1900-1964) is probably the most famous.
Here, I am sitting with Gaudí.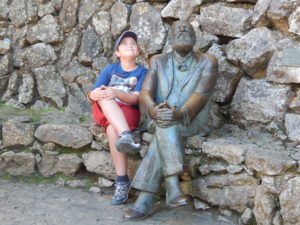 It was a great experience!
Iban S.
Alumno de 5º EP.