On Sunday, the 25th of March at ten o'clock,  Irene V, Mario, Xavier, Yago, Gonzalo, Héctor, Izan, Sol and I went to the Lucas M's birthday.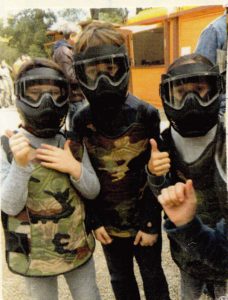 The meeting point was Gençana School. After playing there we went to the paintball located in Estivella, where the party would take place.
Our teacher explained us the rules of the game. Her nick name was weird hair. We played five games called: Normandy, the castle, finding Willy, the jungle and raise the flag. After the games we ate a cheese and ham sandwich.
We gave to our friends the presents that we had got for them:  A step counter watch and book to learn how to draw comics.  At the same time we ate a fantastic cake made of chocolate and wafers.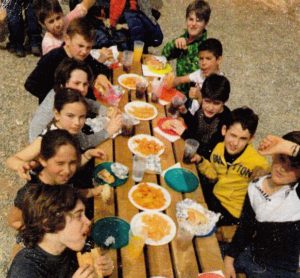 Then we went to Lucas M's house. There, we played football and jumped into the swimming pool. The water was really cold. Once dried, we had some snacks and played rugby and football.
Finally, we went back home at ten o'clock.  This was an amazing day. I enjoyed it a lot!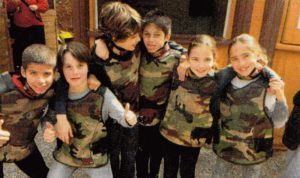 Lucas M. 4th of Primary student.